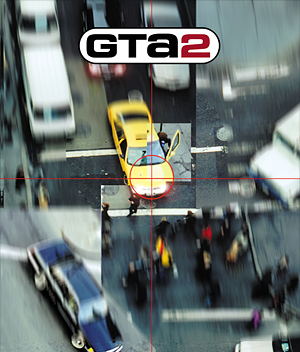 Grand Theft Auto 2 is an open world action-adventure video game developed by DMA Design and published by Rockstar Games. It was released on 30 September 1999 for Microsoft Windows, and on 22 October 1999 for the PlayStation. It is the fourth title in the Grand Theft Auto series, and the first main entry since 1997's titular Grand Theft Auto 1. The open world design lets players freely roam Anywhere City, the setting of the game.
The game is played from a top-down perspective and its world is navigated on-foot or by vehicle. The game was made available on Steam on 4 January 2008 as part of a collection.[1] Its successor, Grand Theft Auto III, was released on 22 October 2001 to widespread critical acclaim.
Ad blocker interference detected!
Wikia is a free-to-use site that makes money from advertising. We have a modified experience for viewers using ad blockers

Wikia is not accessible if you've made further modifications. Remove the custom ad blocker rule(s) and the page will load as expected.